Need to find a Seventh-day Adventist organization of a certain type? Wondering which ministries are operating near you? Use the following directories to search for up-to-date information on churches, schools, hospitals, bookstores, libraries, ministry organizations, universities, administrative offices, missions, orphanages, radio stations and more.

READ MORE

The Church Manual describes the governance, operations and functions of local churches. Download the complete Church Manual It has come to our attention that part of an amendment to the Church Manual voted in July of 2015 was unintentionally excluded from the revised Church Manual.  The section which appears  on page 127 should read:  Who…

READ MORE
---
1000 ADVENTIST YOUNG MISSIONARY VOLUNTEERS PROJECT PRESENTATION
---
| | |
| --- | --- |
| English version | French Version |
DESCRIPTION OF THE PROJECT
The 1000 Adventist Youth Missionary Volunteers Project is an inter-departmental initiative that will involve all departments and institutions within WAD.
As some will be providing the means to carry out the mission, others will be doing the training, the deployment of young volunteers for service and some other departments the evaluation.
PURPOSE OF THE PROJECT
In response to the above challenges and call, the method to achieve mission enthusiasm and strategy is to mobilize 1000 Adventist Young Missionary Volunteers across West-Central Africa Division (WAD) to serve in the various churches, mission/conferences, union and institutions within WAD by 2025.
The primary goal of the 1000 Adventist Youth Missionary Volunteers is to train, send, and support 1000 missionaries by the end of year 2025. Inherent in this goal are three training objectives:
The first is to protect Adventist youth from evil influences of the world by instilling in them sound Christian principles during training and equip them for mission.
The second is to help finish the work of the gospel, particularly in uninterred territories of West-Central Africa Division of the Seventh-day Adventist Church.
The third is to strengthen local churches through the volunteer missionary spirit of the missionaries.
QUALIFICATIONS TO BE AN ADVENTIST VOLUNTEER
You qualify to be an Adventist volunteer if you are: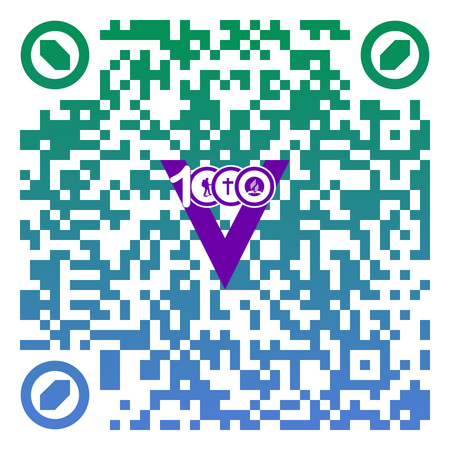 Between 18 and 79 years of age (you must complete your service by your 80th birthday).
A baptized member of the Seventh-day Adventist® Church and have been in regular standing with the church for at least one year.
Financially able to serve without expectation of reward or compensation other than (possibly) a small stipend.
For more information about the 1000 Adventist Youth Volunteers Project, Scan the QR Code and Send Us your Preoccupation. God Bless You.
---
Activities
---
---