President's best wishes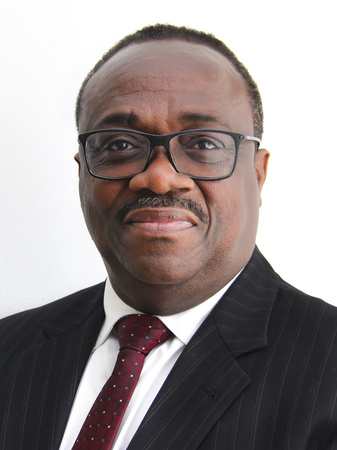 Dear Leaders and brethren in Lord's Vineyard,
I welcome all of you from the New Year break. I believe you made use of the break to relax and enjoy the time with your families. It is necessary that after much work, we find time and rest.
I wish to thank all of you for the year that has passed. Though there were several challenges, but by His grace, we surmounted all these challenges with your unity, commitment and hard work which created a peaceful and conducive atmosphere that we all enjoyed. As a reminder, I want to draw your attention to some of our dreams at the beginning of this quinquennium:
It is our desire that we double our membership in this Division. This means we must all be embarked in the Total Member Involvement initiative. All hands must be on the deck to be involved in soul winning. We want to go home; we are tired of this world.

Because God has shown us grace, this year, it will not be business as usual. These Ten Days of Prayer have been a blessing to us and I know many testimonies will follow.
Remember the five key areas of our strategic goals in this Division:
Godliness

Unity of Purpose

Professionalism

Church Growth

Financial Sustainability
As you work with these five areas in mind, the Lord will bless our work in this division. To those families that have lost their loved ones, I join many others to pray for God to give you fortitude to bear the loss. Keep trusting and hoping. There is life beyond the grave. Surely, it is time to seek the Lord (Hos. 10:12). I pray the Lord to bless all of you and your families. I know the Lord will not forsake any of you because he has plans for you.
Happy New Year! I wish you a prosperous and a fulfilled year. Jesus is coming soon; so let us watch and pray.
Ps. Elie Weick-Dido
WAD President