OBITUARY – CAMEROON: His name was Pastor Boma Emmanuel ...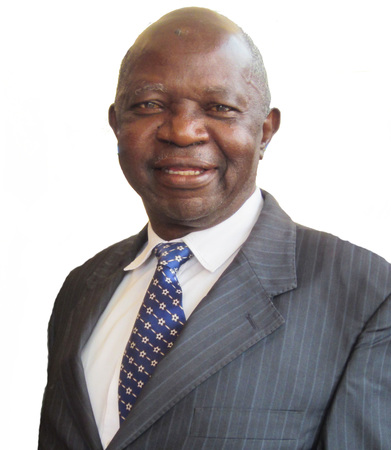 Former president of the Union of Adventists in Central Africa (1995-2000), he rested from all his work on Thursday night, in Bertoua, on August 1, 2019.
The land of Bagbeze 1 in the eastern region of Cameroon hosted the body of the servant of God on the evening of that Wednesday, August 14, 2019. The burial ceremony took place on Thursday, August 15, 2019 under a darkened sky. A large crowd came to mourn this wise man who died at the age 81. The former president of the General Conference of the Seventh-day Adventists used to call him "The man who speaks wisdom from Africa". The leadership of the Cameroon Union Mission paid him a vibrant tribute.
Boma Emmanuel, was baptized on December 5, 1959 in the Adventist Church. He was a brilliant student in the schools of Ngoap, Éfoufoup and Nkolmelen between 1948 and 1954. It was in Nkolmelen that he obtained his CPES (Certificate of Primary and Elementary Studies) in June 1954 session in Abong-Mbang. He attended the Adventist Seminary of Nanga Eboko from 1956 to 1958, and then from 1971 to 1973 he graduated with a certificate of a biblical trainer.
Late Pastor Boma had a rich professional career. He began to serve as a schoolmaster in Kombo on January 1, 1960. After four years' service, he went back to school and joined the seminary. In 1973, he served as district director of Sangmélima before being called to serve in 1977 as director of the personal Ministries Department in Eastern Cameroon Association.
He was respectively elected in 1982 and 1983 president of the South-Central Cameroon Association and the Western Cameroon Association. And on August 1, 1985, he returned as president of the South-Central Association. In 1987, he was appointed as Director of Church Ministries of the Central Africa Union Mission. He also served from 1988 to 1995, as president of the Eastern Cameroon Association.
It was on July 1, 1995, that Pastor Boma became President of the Central Africa Union Mission, a post hitherto occupied by foreign missionaries. The one recognized at the General Conference as the incarnation of African wisdom retired on January 1, 2001. For more than 18 years, he spent his old age days in the city of Bertoua.
Pastor Boma leaves a widow he had in second marriage with three children and a crow in tears.
Abraham BAKARI
Communication - Camer