Ministerial Report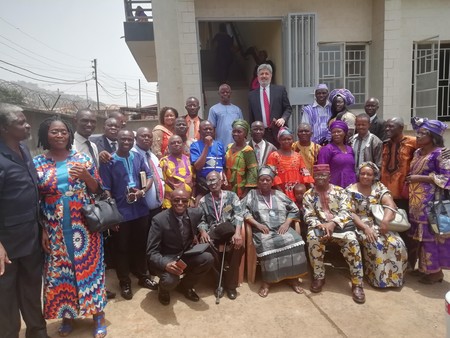 [Photo: Photo de famille / Family photo]

The GC Ministerial Association has been very active and supportive in WAD over the current quenquennium. Particularly for this current year 2019, we have been blessed with the presence and services of Pastor Jonas Arrais and Pastor Jerry Page and his wife Janet.

In the month of March Pastor Jonas spent two weeks in West Africa Union Mission running leadership workshops for Pastors, Shepherdesses, PKs and local church Elders. Pastor Jonas was in Monrovia, Liberia from 8 -12 and Freetown, Sierra Leone from 13 -18 of March, 2019.
Pastor Jerry Page and his wife Janet Page (GC Ministerial Secretary and Shepherdess International Coordinator respectively) were in Ghana from 7 – 19 of August, 2019. Their first stop was in Southern Ghana Union Conference (SGUC) Ministerial Retreat at Cape Coast University.
From 07 -13 there were a series of Pastoral lecturers, workshops and the honoring of retired ministers across the Union fields. The entire program culminated with a workshop for local church Elders from in and around Cape Coast.
From Cape Coast they moved to the Northern Ghana Union Mission (NGUM), from 14 – 19 August, 2019. At the Kwame Nkrumah University of Science and Technology (KNUST) there was a mammoth Ministerial retreat for over 700 Pastors and their wives. Deserving retired ministers were honored with medallions from the GC. The Pages concluded their tour of duty in NGUM with a big one day leadership training workshop for about 450 local church Elders in and around the city of Kumasi.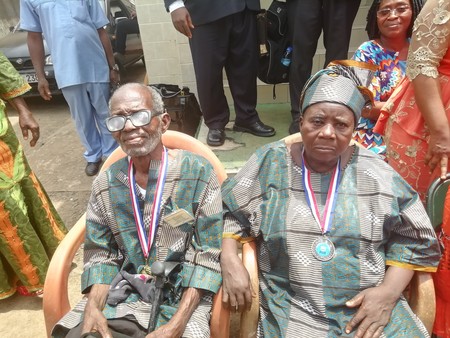 [Photo: retired couple / couple de retraité ]
To all our collaborators from the GC ministerial Association and our counterparts in the Union fields we say thank you very much and God bless you abundantly.
Pasteur (Prof.) DANIEL OPOKU-BOATENG
Secretary, Ministerial Association, WAD